Reimagined. Remastered. Refreshed.
Introducing an all-new solution for rig checks and inventory management.
Free Test Drive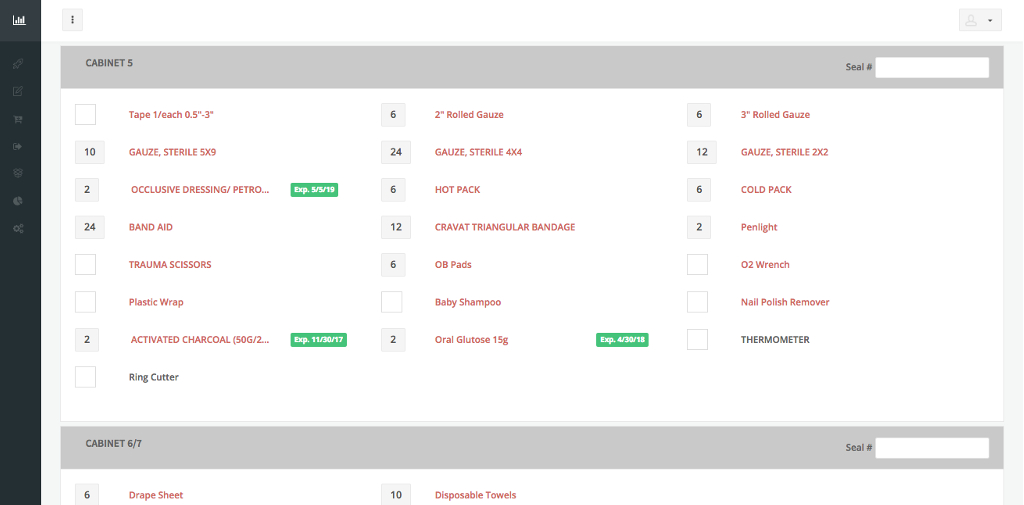 Stations
Have more than one station or location within your agency? No problem. Link users, vehicles and inventory to individual stations for a comprehensive view of your agency.
Vehicles
Vehicles are at the core of your inventory supply chain. Associate vehicles to stations and build checksheets tailored to the unique needs and requirements of each vehicle.
Inventory
Regain control of your inventory with advanced workflows and alerts. Easily keep track of both stock-on-hand, stock-on-order, and total inventory value. Users can easily log and fulfill inventory requests.
Checksheets
Design your digital rig check to match your old paper version. Automatically alert staff when items will soon expire, or have already expired.
Suppliers
Manage suppliers and associated account information and price lists for a streamlined and efficient way to order new inventory.
Orders
Automatically generate orders for items that have fallen below your minimum quantity thresholds. Easily receive ordered items into inventory and track backordered items.